****  Phoenix Interactive Studios is about to Launch a KickStarter Campaign – Click here to Support them!
Follow Abraham as he is challenged to leave his homeland and trust in the promise that he will become the father of many nations. Adventure alongside him in this epic role playing adventure as you choose your path in the course of history.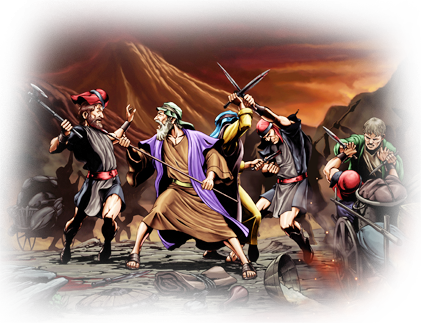 Travel to ancient lands and take part in the action and excitement of Abraham's life. Fierce battles, honor and glory, and the destruction of ancient evils await you on your path as you choose how your own story will play out.
Visit the Developers website for more information:  Phoenix Interactive Studios